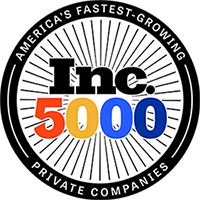 WE ARE TANDEM THEORY
Founded in 2013 and relaunched in 2019, Tandem Theory is committed to creating a positive, inclusive, and entrepreneurial culture that drives customer experiences and increases client revenue.
We're led by a group of agency veteran entrepreneurs who reunited to offer something unique: an agency that truly puts culture and people first.
Over the years, we've developed key approaches that have proven successful, time and time again. Above all, we're led by our entrepreneurial spirit. It's an attitude and approach to thinking that encourages us to create change, not react to it.
We also believe in dedication to the culture we've created. For us, it's about more than ping pong tables and fun team-building events (not that we don't love those!). We work every day to foster an energetic, entrepreneurial workplace guided by teamwork, transparency, and trust — behaviors that drive strong relationships with clients and lead to mutual growth.